Have you ever looked at the decisions made by the front office of an NFL team and thought you could do better? Well, now you can! In Football GM, you are the general manager of a football team.
Create as many leagues as you want.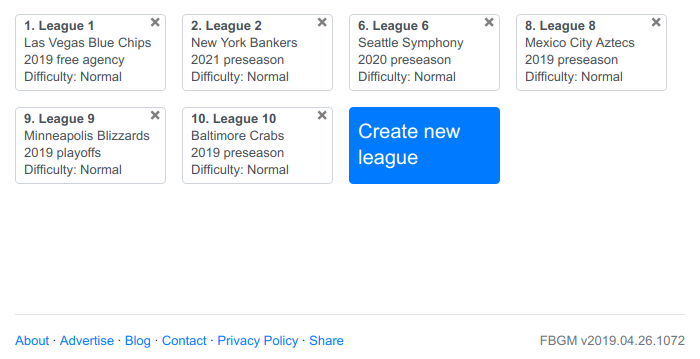 Detailed scouting reports and stats.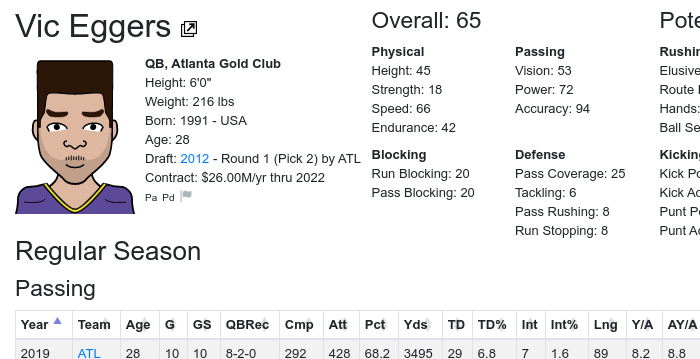 View box scores with advanced stats.
Manage your roster.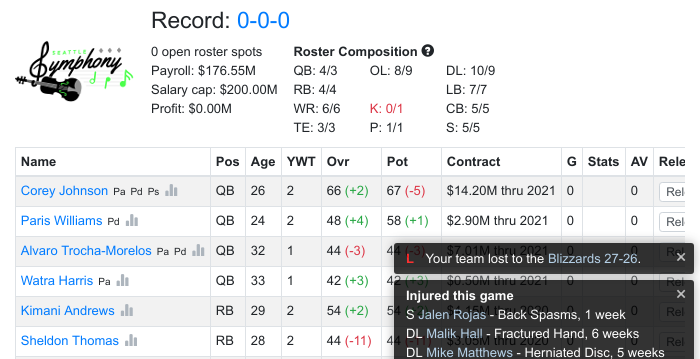 Plan ahead to manage the salary cap.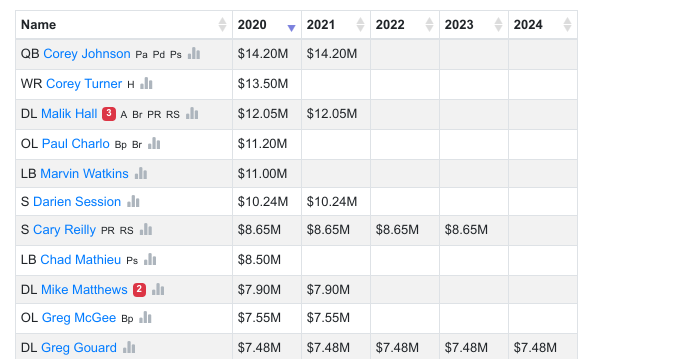 Keep track of your revenue and expenses.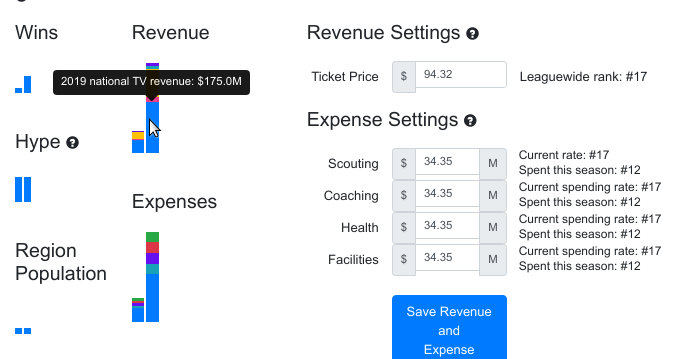 Build your legacy.
Play-by-play game simulation.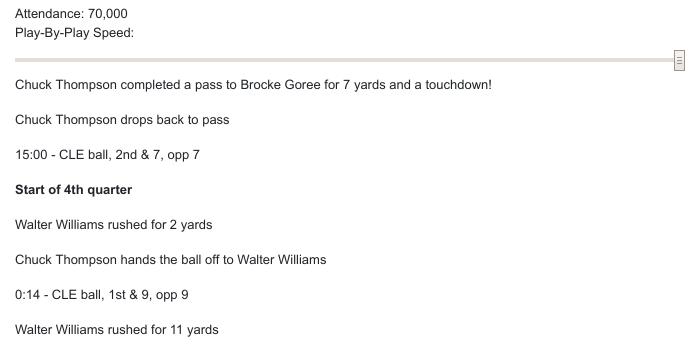 Play-by-play live box scores.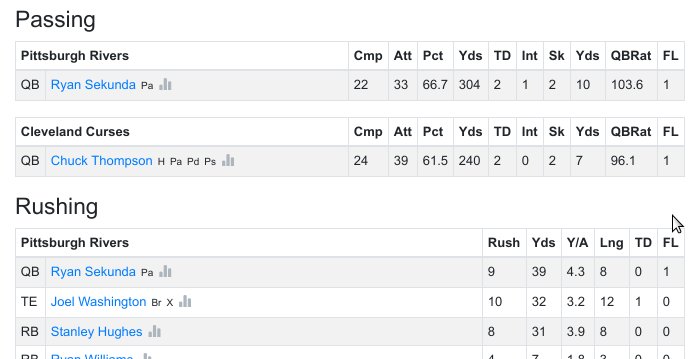 View leaguewide statistics.
Fantasy draft whenever you want!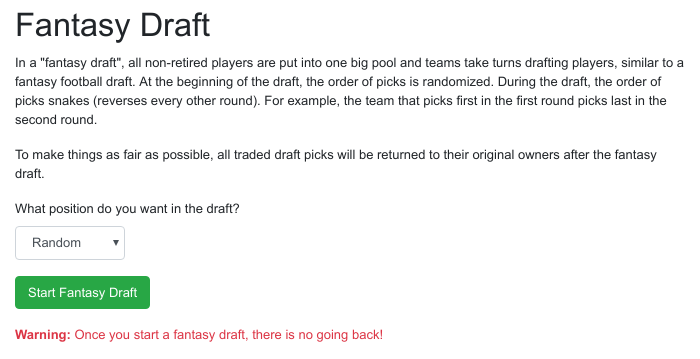 Legendary players make the Hall of Fame.
Try not to get on the owner's bad side.
...or try our other game, Basketball GM!
You Set The Strategy
Running a football team requires you to make tough decisions.
Should you re-sign a veteran player, or leave cap space open to sign a free agent?
Should you draft a raw player who could be a star, or someone who can contribute right away?
Should you trade away next season's draft pick for a player who can help you win now, or stockpile assets for the future?
Should you raise ticket prices and annoy your fans, or can you cut part of your budget instead?
Make the right choices and you can build a dynasty. But make the wrong choices and you'll get fired!
High Quality, No Junk
Football GM is completely 100% free. You can start as many leagues as you want and play as many seasons as you want. No limits.
We won't ask for your email address and send you spam. We won't force you to sign in with your Facebook account and spam your friends. We won't ask you to pay money to keep playing or to buy game-breaking power-ups.
Our only goal is making the best possible football management game!
Real User Feedback